Why is maintaining trusting relationships important for shared decision-making during pregnancy and childbirth?
Why is maintaining trusting relationships important for shared decision-making during pregnancy and childbirth?
A study published by Midwifery suggests that mums should maintain a good relationship of trust with healthcare professionals to facilitate shared decision-making during their pregnancy and childbirth.
In fact, it was told in the article that "the aim of this study was to increase awareness of the contextual and relational factors that influence the ability of mums to make shared decisions."
On whom was the study on trusting relationships during pregnancy and childbirth conducted?
This study was carried out in three phases. In the first two phases, they conducted one-on-one interviews with 15 women to explore their understanding and experiences of the concept of informed choice. However, only five of the original 15 women participated in phase three because of their work and family obligations.
This study is based more on the third phase, and it is precisely the result of this one that goes. The third phase adopted a cooperative inquiry approach which is a form of participatory action research. The participants in this third phase are five postnatal women who gave birth to live healthy babies and received obstetric or midwifery care and 13 practising midwives. It consisted of nine 18-month cooperative investigation meetings held at the hospital. Data analysis for meetings was analysed using qualitative content analysis. NVIVO 9 software package was used to support the data analysis process.
How did the study on trust relationships go?
During the meetings, a recurring theme was that the participating women sincerely feared that their autonomy would be compromised in the hospital environment. The birth stories of friends and family seem to be the most influential factor in this belief. Each of the participating women was convinced that obstetricians and midwives held a more powerful position than women, which ultimately led to a decrease in the empowerment of women.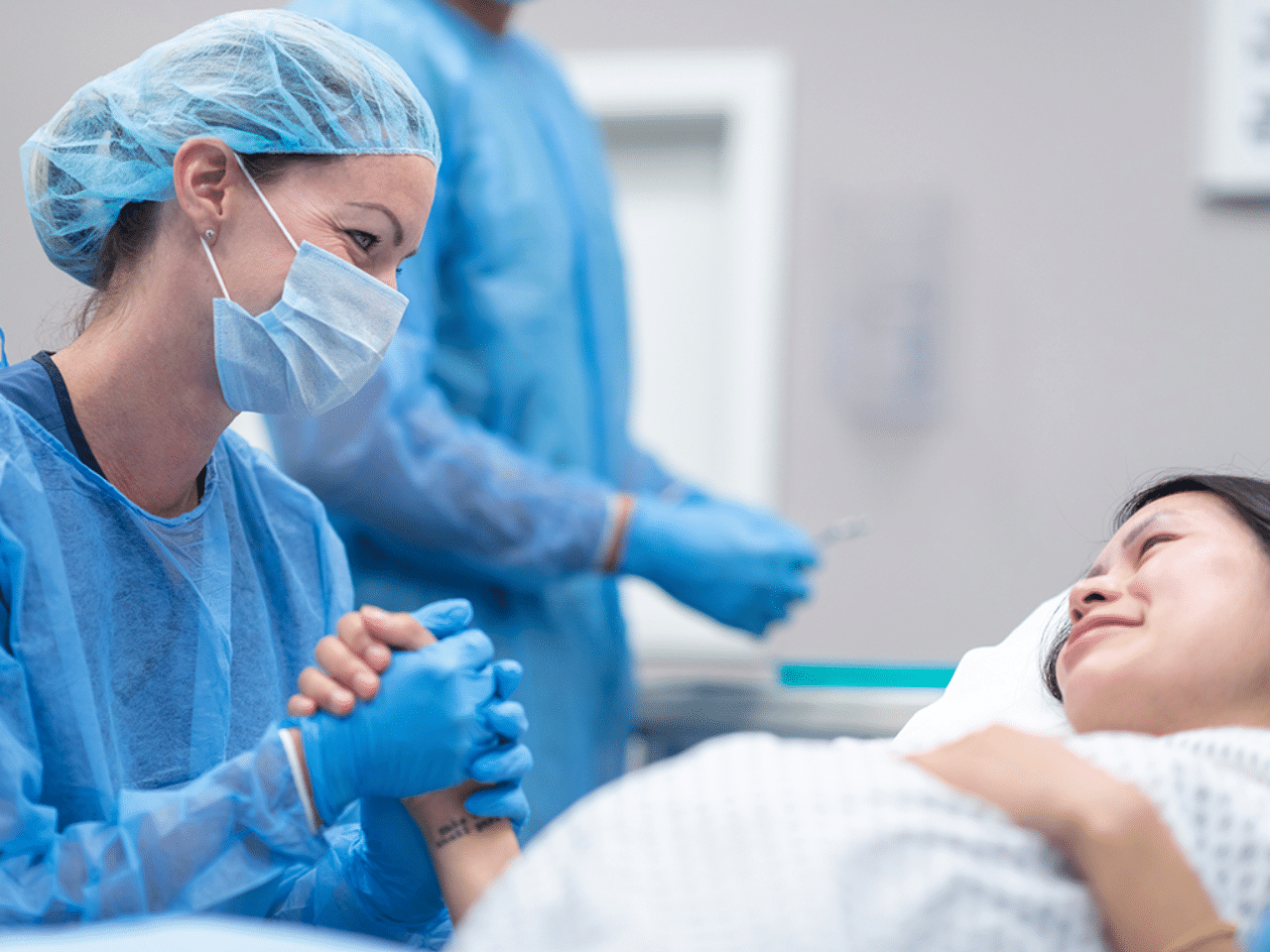 The participating women explained that it was important for them to stay "in control" during their experience. As these discussions progressed, there was a belief that control was subjective and unique to each woman.
It seemed that they trusted midwives and that an expressed belief and confidence in the knowledge and skills of midwives was a recurring theme discussed by the women. What was different was the way the participants talked about building that confidence. For some, it seemed like an awareness or acceptance of their experiences; to others, it seemed related to a relationship. Along with the trust that women placed in individual professionals, there was a dominant description of the lack of trust they had in the "system" of maternity services. Participants suggested that their previous birth experiences and the experiences of their friends and family were fundamental to their beliefs about conveying trust in "the system".
The continuity of the caregiver also seems to be essential to the quality of the relationship developed. The description of a woman highlighted how the continuity of the caregiver improved her relationship with her midwife and her subsequent approach to building confidence in this midwife. It was a recurring theme, participants explained that their decision to trust professionals was influenced by the bond or relationship they had developed.
Throughout these discussions there has been the influence of women's inner confidence in their ability to give birth. It seems that this confidence influenced the philosophy of women for childbirth and the professionals they trusted during childbirth. The women's descriptions also suggested that their choice was related to their philosophy of childbirth. Participants suggested that some women choose to trust doctors, while some women prefer to trust midwives.
Much of the difficulty participants described with trusting professionals related in one way or another to the way they communicated with women. Midwives also agreed that trust can be lost in the relationship between women and midwives and the reasons can be attributed to the way midwives communicate with women.
Are the relationships of trust between health professionals and pregnant women important in joint decision-making?
After these studies, the results show that several relational and organizational factors influence the way in which women participate in joint decision-making. The model of care they followed, continuity of caregivers, power dynamics, hospital policies and confidence in oneself and in others are included. Women's relationships with maternity professionals' reveal that the exercise of choice is not only defined by but also depends on the degree of confidence in their relationship with maternity professionals.
This study presents new findings on mums' relationships with maternity care professionals and the culture that exists in maternity care. It is clear from the mum's stories during the experience that fear of loss of autonomy in a hospital setting is common. Indeed, the results showed that these fears were well-founded, as the ability of women to be independent was disproportionate and depended both on the relationship they developed from their preferred model of care. Therefore, it is clearly necessary to emphasize the importance of developing quality relationships between women and the chosen caregiver during childbirth.
Testimonials
What Our Patients Say
Gráinne Macken
"This is my second visit to Merrion Fetal, I was very pleased on both occasions. Lovely quiet waiting room, appointment was on time. The 20-week scan is very detailed we enjoyed watching our baby on the large TV screen. We got some beautiful photos. The nurse was very pleasant and talked us through all the measurements and anatomy. I would highly recommend this scanning clinic."
Áine Gibney
"I had the best experience at the Merrion Fetal Health clinic for my 20-week big scan. The staff were so friendly and so nice and the lovely lady who did my ultrasound scan was amazing. She was so thoroughgoing to absolutely everything and gave me such reassurance on how my baby was growing and developing. I would recommend any Mother to be to attend here if you are looking for a comfortable, reassuring and super pleasant experience."
Linda O'Sullivan
"Highly recommend! We had an early scan due to a little scare at the start of pregnancy and then another at 12 weeks to make sure all was good again. Helen who was scanning on both days was fantastic. We felt totally relaxed and un-rushed while she took her time finding the best angle of baby to get us the clearest pictures as keepsakes all while making sure everything was perfect with baby. She reassured us throughout and I can honestly say it was the best money we ever spent getting both scans done.
Please let Helen know we are 18 weeks now and flying along Highly recommend!
."
DISCLAIMER
All articles on the blog and website are intended as information only. Please do not consider any of the information provided here as a substitute for medical advice. At all times seek medical advice directly with your own doctor and medical team.
ANNOUNCEMENT
This website was formerly Merrion Fetal Health. The clinic has undergone a rebrand and is now known as Merrion Ultrasound.